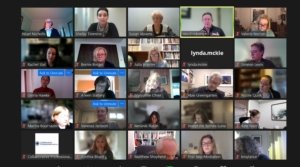 Free 2 hour viewing on demand
By Shelby Timmins, Susan Abrams and Nigel Nicholls
Have you ever wondered what is really meant by Interests, Needs and Concerns ('INC') in the collaborative process? Have you worked with collaborative colleagues who approach it differently, or don't really do it at all?
As a way of bringing together everyone's thoughts and ideas on what we consider to be one of the corner stones of collaborative practice, CP(NSW) hosted an interactive workshop on everything you need to know about INC and so much more.
The free workshop brought together some of our most experienced coaches, lawyers and financial neutrals. We discussed:
What we mean by INC;
Preparing clients for this discussion;
The time spent assisting clients get to a calm space where they can begin to think about and articulate their INC;
The different resources used to assist clients understanding what is meant by INC and preparing them for this;
The importance of this discussion not being a one off and continuing throughout the collaborative process;
A role play of a coach facilitating the INC exercise in a 5-way team meeting;
What lawyers and financial neutrals think about the INC exercise;
Where lawyers and financial neutrals get involved in INC;
Discussion around whether lawyers and financial neutrals should be a part of this initial meeting; and
When things go wrong, how revisiting INC can assist the family to stay on track.
This incredible resource is available for you to watch and re-watch in your own time.
Thank you to CP(NSW) for your support in continuing to bring such valuable resources to your members and for always encouraging open and collaborative conversations.