Even torrential rain did not deter (CP(NSW) members from gathering for their first drinks event for 2021 at the Shelbourne Hotel on 18 March.
Feedback on the event was overwhelming, the opportunity to connect has clearly been missed.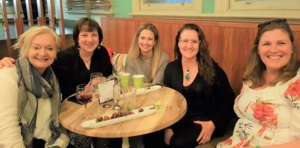 If you missed out, don't worry plans are underway for our next social event – keep an eye on your inbox!